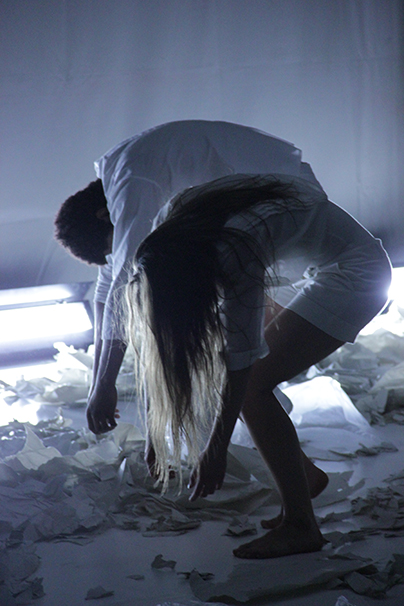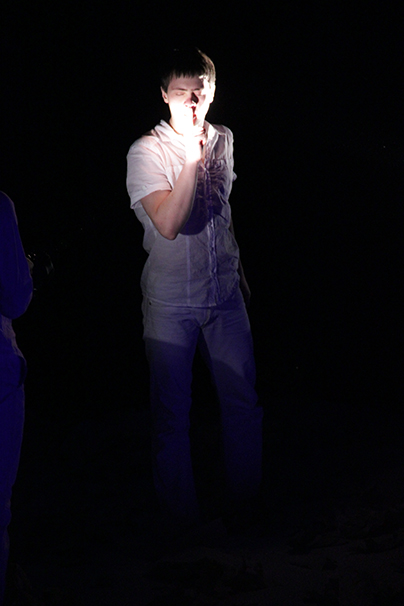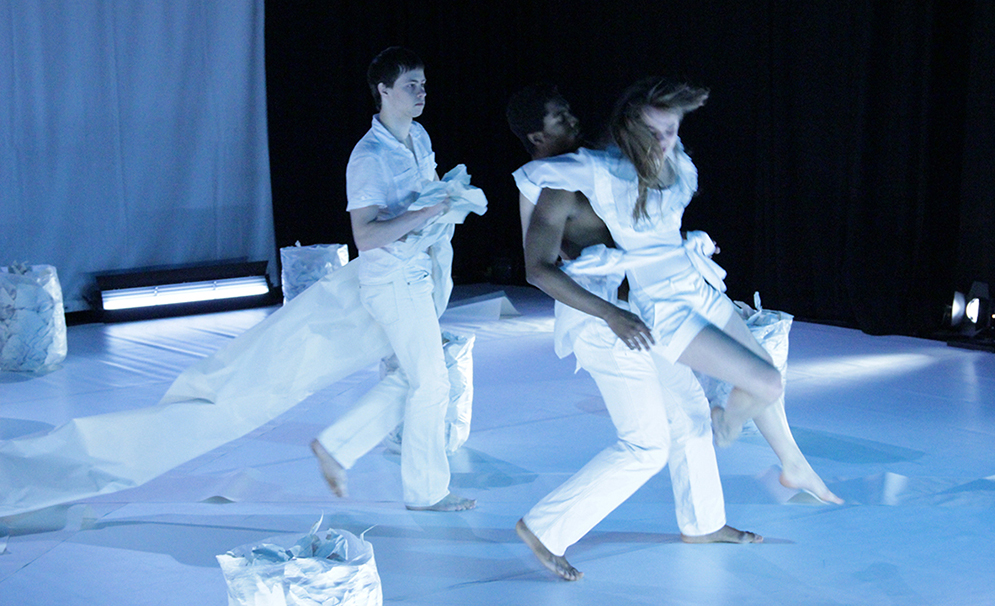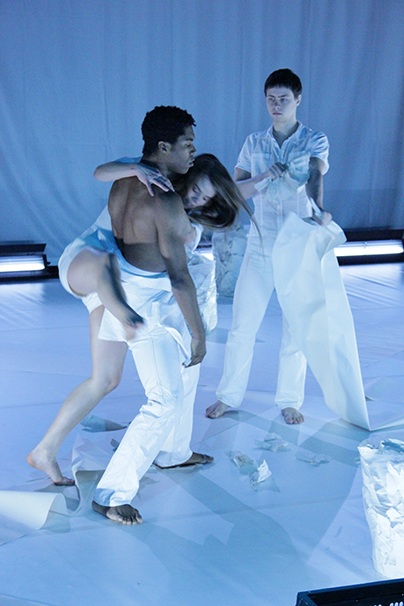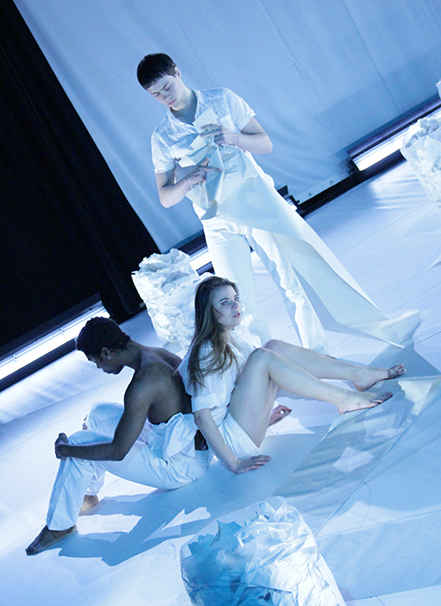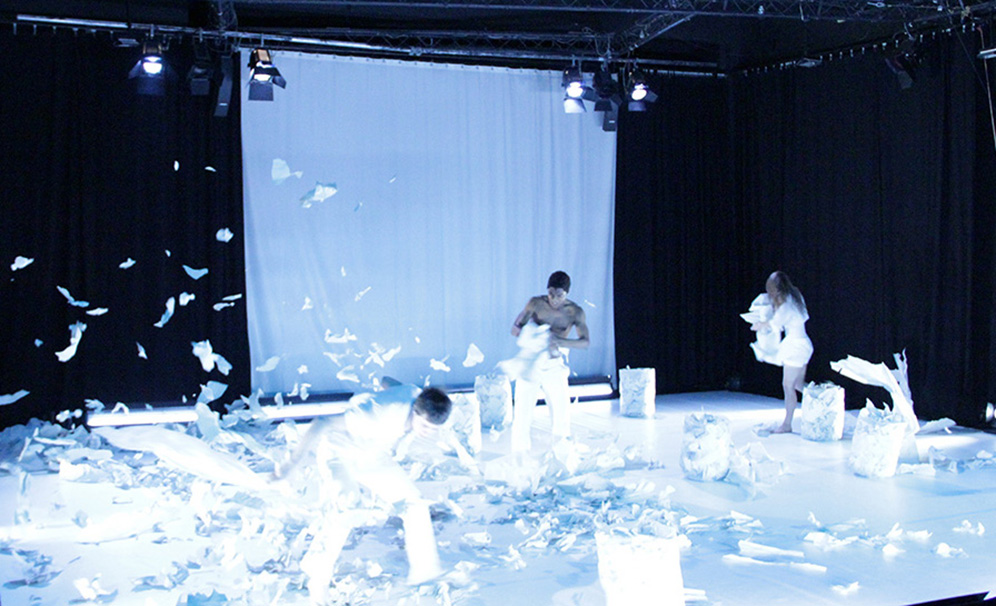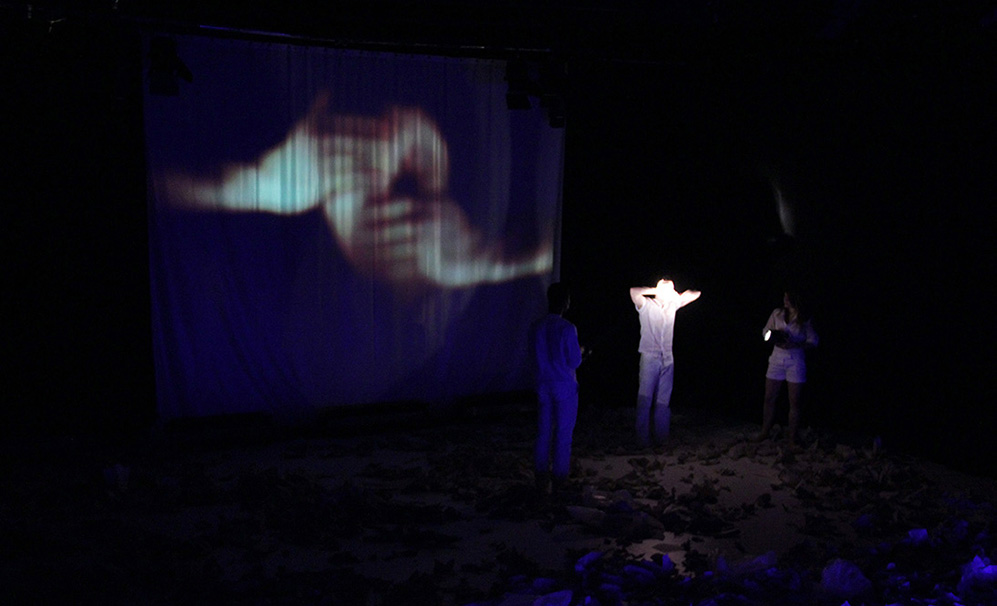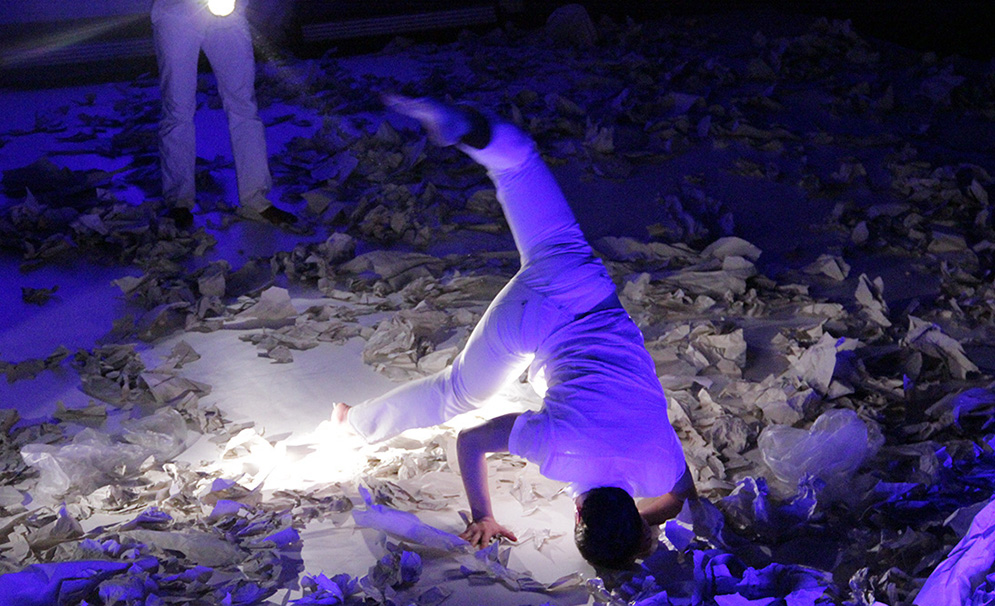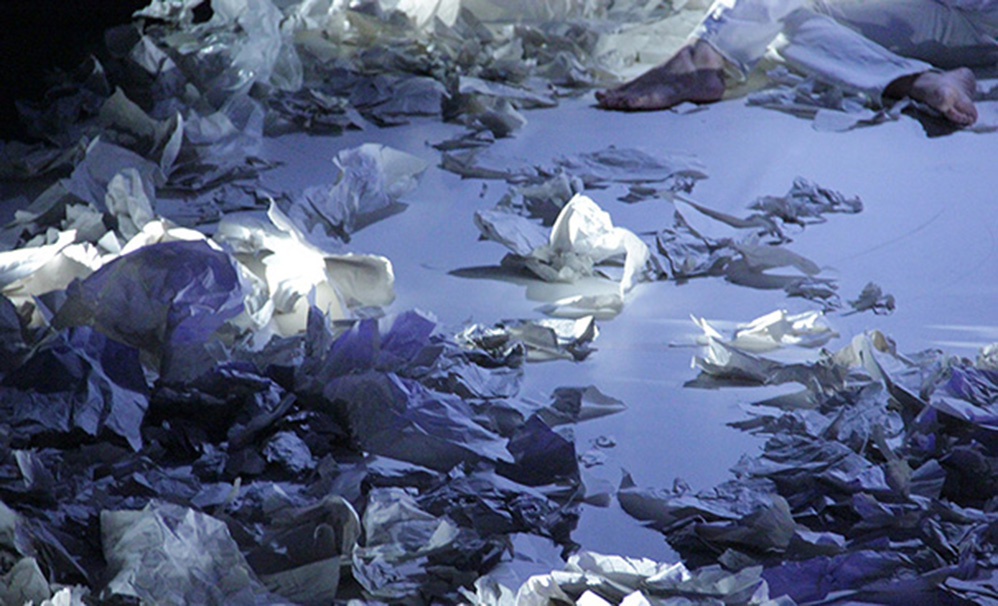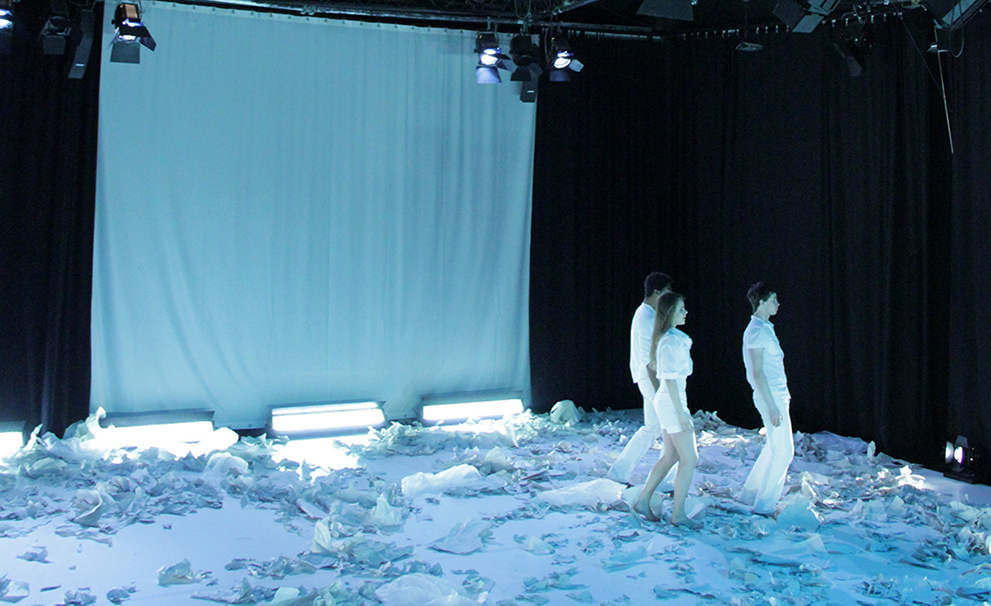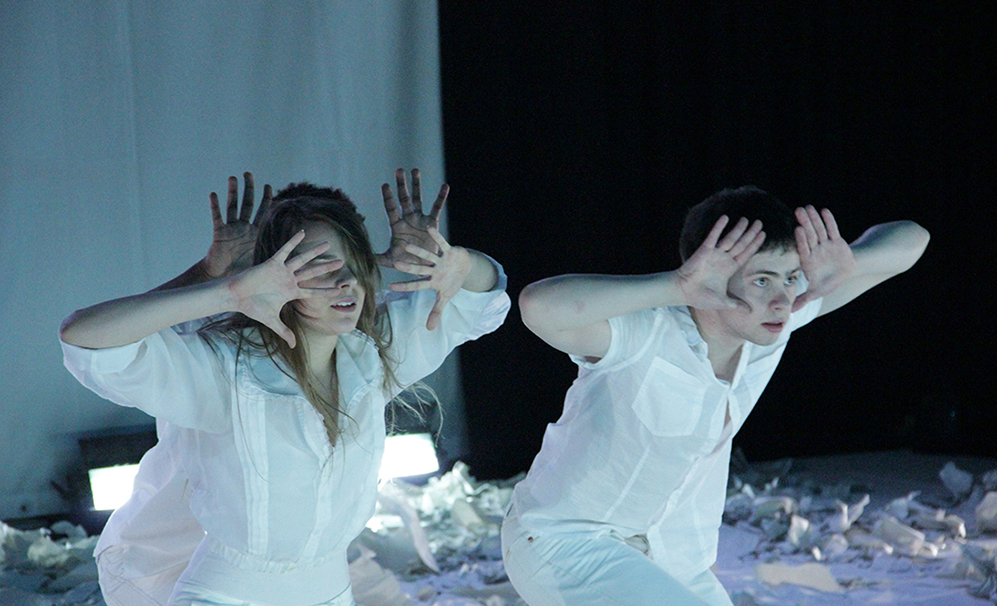 to whom it may concern
I am here, and there is nothing to say. If among you are those who wish to get somewhere, let them leave at any moment. What we re-quire is silence; but what silence requires is that I go on talking. Give any one thought a push: it falls down easily; but the pusher and the pushed produce that entertaintment called a dis-cussion. Shall we have one later? Or, we could simply de-cide not to have a discussion. What ever you like. But now there are silences and the words make help make the silences. I have nothing to say and I am saying it and that is poetry as I need it.
This space of time is organized. We need not fear these silences, we may love them.
(John Cage)
premiere
RUDI Theater Dresden
2012
Choreography
William Sánchez H.
Dancers
Harry Paris Field
Anthony Shults
Kersti Kuuse